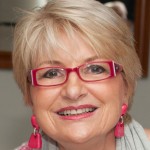 EVENING WORKSHOP - FaceBook Basics: Create Your Page and Promote It with Lindsay Lewis
Wednesday 31 October at The Women's Club.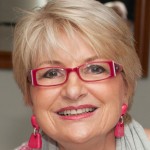 Creating a FaceBook page to promote your book, your business, your pet project or yourself as an author, can be a daunting task.

So Lindsay will take you through the process, step by step, live online.

Bring your laptop (preferably) or iPad or Tablet and by the end of the evening, you should have your FaceBook promotion page up and active and ready to continue on your promotion journey.


Homework:  Please try to have available on your device, 2 images already prepared:
1. An image of yourself or logo to load as your square profile image – 180 pixels x 180 pixels and high resolution if possible

2. For your large Banner image, best size for viewing on all devices (desktop, mobile, tablet) is 1645 pixels wide x 930 pixels high. If you do not have an image as large as this, then 820 pixels x 360 pixels will work.
Your Banner image can be your book cover with a wide background, an image of a place that is relevant to your project or a collage of images, of your product or project.

IMPORTANT:  Have your FaceBook Username or Email log in PLUS your Password so you can log into your FaceBook account. No log in - no page creation

Date & time: Wednesday, 31 October - 5.30pm to 7.30 pm
Venue: The Women's Club - Level 4, 179 Elizabeth Street, Sydney

Cost: $40 includes pre workshop nibbles.
Booking details at FaceBook Basics  or  www.SWWEvent.com
 
Biographical Note
Lindsay's career background is marketing, having spent many years in major Advertising Agencies before starting a high end bed linen business, thus creating a national brand and house-hold name. Additionally, her career has spanned the entertainment industry as a singer performer.

Lindsay is also the author of the best-selling book, The Inconvenient Child which has sold over 17,000 paperback copies. Lindsay published the book and promoted the book herself, gaining widespread publicity in national press, magazines, the internet and a feature segment on the ABC's 7.30 Report.