2022 – new beginnings, new opportunities
While The Society traditionally takes a brief holiday in January, your Committee has been busy discussing exciting new ideas for this year's events – stay tuned for announcements …
In case you missed it …
If you are a current financial member of The Society, you can now relive those funny and poignant moments presented by our member speaker, Pip Griffin, and Performance Poets – Anne Casey, Kelly van Nelson, Colleen Keating & Beverley George, and Helen Lyne. Just click here and enter your password.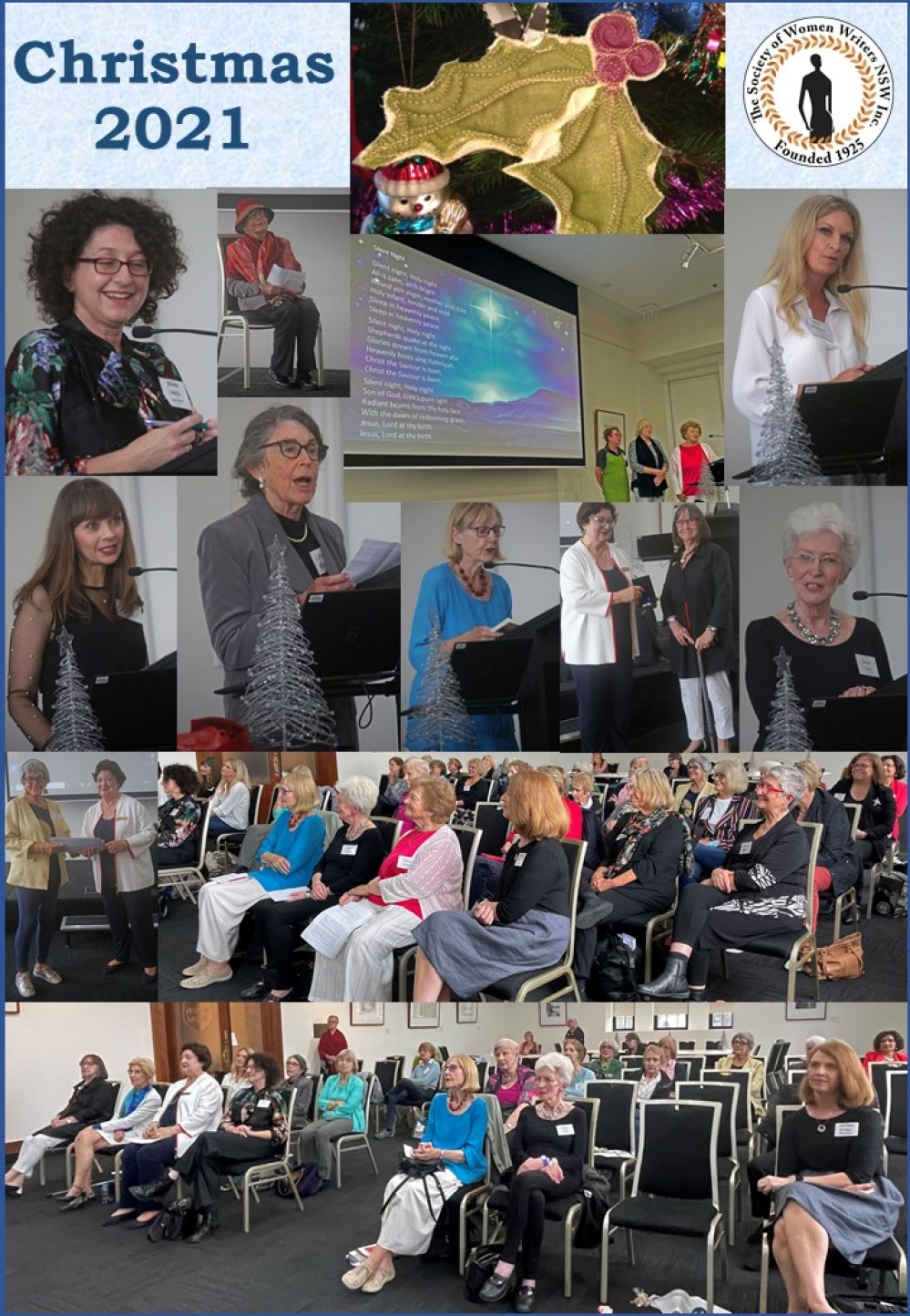 New Committee Members
We are extremely pleased to announce that we have a brand new President – Maria McDougall. Maria has been a member of The Society for eight years and, in this time, has acquired an infinite knowledge of how we operate. She will also continue in her role of Centenary Planning Coordinator. Please join me in congratulating Maria and offering our support for her term as President.
We also have another two new Committee members – Robyn Elliott, a long-term life member, has agreed to become our Vice-President and Gwen Wilson has taken on a role of Competitions Coordinator. Welcome both of you to our committee.
Celebrating our Centenary in 2025!
We're hoping this will be a day, a month or even a whole year of celebration for all our members. A special committee is developing several small and large projects but we are also asking you to contribute your ideas. 
To facilitate some of these projects, we will be holding a number of fundraising events and asking for financial support leading up to our official birthday in September 2025. In the meantime, you might like to help by clicking on the $ sign below to make a donation, even ask some of your friends to participate in making this anniversary truly special.
Please note that, unfortunately, donations to The Society of Women Writers NSW Inc. are not tax deductible, although we are working on this.