The Society sponsors the Abbie Clancy Award, named after Abigail Mary Clancy (1898-1984), one of the founders of the Society of Women Writers and a prominent early 20th-century journalist.
This bursary of $1,000 is awarded annually and is open to female honours and post-graduate students attending universities in New South Wales. Entrants for the Award must submit an abstract (300-500 words) of an unpublished research paper on the published or unpublished work(s) of fiction or non-fiction of an Australian woman writer or journalist.
2022
Judge's Report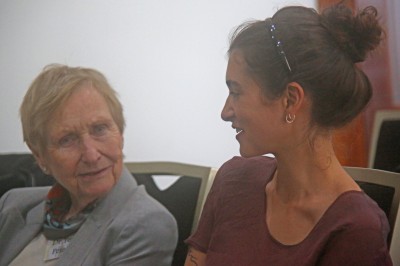 My selection for the Abbie Clancy award is the abstract: I'm the kin: The Nonhuman Poetics of Laura Jean McKay's The Animals in That Country.
In the abstract, the candidate clearly states her objective which is to highlight the subject in McKay's novel that is not only topical – it is most intriguing.
'Ecocrises and a global pandemic' – the 'zoo flu' and humans scapegoating animals to avoid responsibility for their actions that highlights the current Covid-19 crises sweeping Australia and the world and the controversy over its origin.
The candidate's confidence in dealing with syntax and her use of Donna Haraway's term 'making kin' to emphasise McKay's concern for all animals highlights the potential of her argument.
Dr Teresa Petersen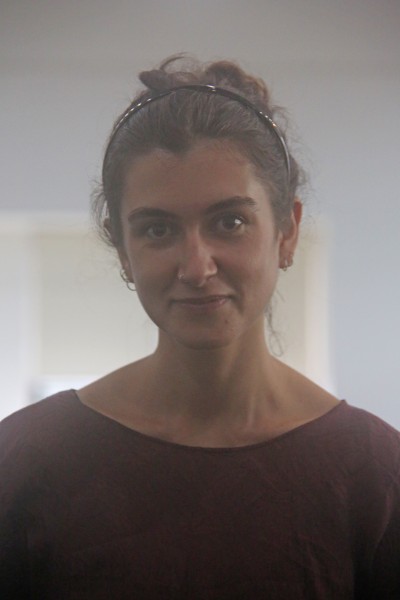 Toyah Brooke-Webb is a graduate student at the University of Sydney. She received her Bachelor of Arts with First Class Honours from the University of Auckland. Her latest publications can be found in Canadian Literature, Whose Futures? (Economic and Social Research Aotearoa, 2020), and Poetry New Zealand Yearbook (Massey University Press, 2021).
I'm the kin: The Nonhuman Poetics of Laura Jean McKay's The Animals in That Country
Published amidst accumulating ecocrises and a global pandemic, Laura Jean McKay's novel The Animals in That Country (2020) is a salient work of speculative fiction. The narrative follows Jean Bennett – a foul-mouthed grandmother and aspiring park ranger – as a 'zooflu' sweeps through Australia. Those infected with the virus are suddenly able to 'hear' non-verbal animal languages. When her granddaughter goes missing, an infected Jean embarks on a road trip through the outback, accompanied by a bossy dingo named Sue. Beyond the park's borders, Jean finds a world gone wild with an excess of signification.
Drawing on the critical writing of Donna Haraway and Deborah Bird Rose, this paper will explore how McKay's novel represents nonhuman meaning-making. While 'talking animal' stories often anthropomorphise their subjects by translating animal language into a human vernacular, McKay challenges this trope, breaking with the conventions of syntax to create a poetic language that does not elide the alterity at the heart of the nonhuman. Enjambment, repetition, and typographical markings become codical representations of animal embodiment: the curl of a crocodile tail, the twitch of a dingo ear, a strange semiotics of scent. Through a language of reciprocal gesture – and despite the species caesura – woman and dingo soon learn how to 'make kin'.
Haraway's term 'making kin' emphasises the intentionality of our entangled relationships with myriad human and nonhuman others. As Haraway writes, making kin "as oddkin rather than, or at least in addition to, godkin and genealogical and biogenetic family troubles important matters, like to whom one is actually responsible". Yet kin is also contingent on stories, on histories, and narrative: kin's making (its poesis) is subject to the telling.
The Animals in That Country is prescient at a time when our entanglement with animals has produced new novel viruses, yet McKay's choice to occlude zooflu's origins purposely avoids using the nonhuman as a (metaphorical and literal) scapegoat. From bats, snakes, and pangolins, origin narratives of Covid-19 have attempted to shift the blame to various animals who are themselves the victims of unjust patterns of suffering. What happens when we stop using animals as scapegoats for the world's ills? How might attuning to our nonhuman kin produce an affective ethics of multispecies care? McKay's novel attests that survival in the Anthropocene means caring for all the critters of Country. 
2021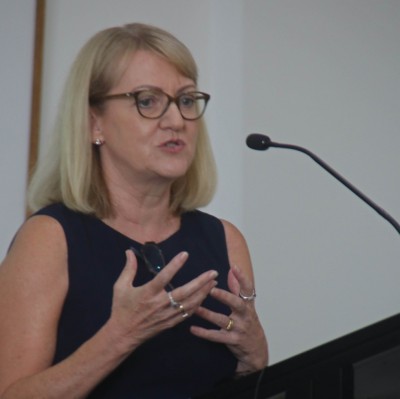 Judge's Report
Once again it has been a pleasure to judge entries for the Abbie Clancy Award, open to female Honours or postgraduate students enrolled at any university in NSW. Three entries were submitted this year, which I thought was quite good, given the disruptions of 2020 with universities closed for much of the year.
All three entries came from doctoral students, two from the University of Sydney and one from the University of Wollongong, and all dealt with well-known authors writing during the twentieth century: Eleanor Dark, Ruth Park and Dorothea Mackellar. Each student presented a detailed and interesting abstract, so I had a difficult time deciding who should receive this year's award.
I am delighted to announce that the winner of the 2021 Abbie Clancy Award is Deborah FitzGerald who is enrolled for a Doctor of Arts in English at the University of Sydney. She is writing a new biography of Dorothea Mackellar, a poet now best known of course for her poem 'My Country'. Deborah's abstract is entitled 'Dorothea Mackellar: Whose Country?' and begins by asking: 'To what extent does the push for greater recognition of Indigenous peoples impact the relationship between Australians and Dorothea Mackellar's patriotic poem "My Country"?' As she notes, there have been many recent criticisms of the poem as racist and elitist but she argues for a deeper understanding of it in relation to Mackellar's experiences. Can it, she asks, 'be a poem for all Australians?'
I congratulate Deborah on this Award and I look forward to hearing more about her research on Dorothea Mackellar today and in the future.
Emeritus Professor Elizabeth Webby AM FAHA
Abbie Clancy Award Winners
2022 Toyah Brooke-Webb – Laura Jean McKay:  I'm the kin
2021 Deborah FitzGerald - Dorothea Mackellar:  Whose Country?
2020 Sarah Pope - To Be and Be Seen: Alice Jane Muskett (1869–1936) and the 'Role of the One Who Looks On'.
2018 Cheryl O'Byrne - Betwixt and Between: Rereading Poppy as Autofiction
2017 Katrina Foster
2016 Meg Brayshaw
2015 Isobel Barrett Meyering
2013 Claire Timbs and Claire Nashar – awarded jointly
2011 No award given.