Heather Bourbeau & Anne Casey
Paperback 2022
Throughout 2021, as COVID and climate change battled for supremacy in the hearts and minds of the world, American poet Heather Bourbeau and Irish-Australian poet Anne Casey engaged in a poetry conversation back and forth across the globe, alternating each week, to create 52 poems over 52 weeks. With poems anchored in their gardens, they buoyed each other through lockdowns and exile from family, through devastating floods, fires, wild winds and superstorms. Some Days The Bird, a collection of internationally recognised and award-winning poems, is the result of their weekly communiqués from different hemispheres (and opposing seasons) in verse. 
Book information from publisher, Beltway Editions: https://www.beltwayeditions.com/new-releases/some-days-the-bird
Praise for Some Days The Bird by Heather Bourbeau and Anne Casey 
Lyrical ballads for our fraught and troubled decade, Heather Bourbeau and Anne Casey's Some Days The Bird recasts the great Wordsworth and Coleridge double-act into the language of our day. Conversing across continental time-shifts between North America and Australia, from garden to garden, window to window, the abundant contrary states of seasons and politics are released amid the drumbeat of the pandemic. Some Days The Bird is a powerful record of all our recent lives. 
Dealing with the daily pressures of isolation, the minutiae of nature becomes an unsentimental refuge as the separate pasts of both poets' experiences of family and country are inscribed in these clear-eyed, accessible and 'spoken' poems. The ecology of our world is matched by the ecology of physical life focussing upon women's lives and bodies, turning this conversation between two poets into a powerfully rendered portrait of our age. This is an important book. Never sombre or introverted, but full of the magic of naming things – birdlife, trees, the landscapes of home and the territories of memory – Some Days The Bird is essential, radiant reading.
Gerald Dawe, Poet and Fellow Emeritus, Trinity College Dublin 
A complex and layered collection, Some Days The Bird by Heather Bourbeau and Anne Casey embraces the wonders of nature while both poets react to and survive a world- wide pandemic. The world has shrunk under the confines of lockdown, yet these exquisite meditations shared between writerly friends and based in meticulous observation express the expansive and redeeming power that poetry can provide even when humans must physically distance themselves from others. From cataloguing lush gardens teeming with life ('Some days you're the seed, some days the bird' and 'Watching the grass grow') to witnessing nature's deadly force due to climate change ('The Minister for Bushfire Recovery is reassigned to Floods' and 'Days of wild weather') the collection demonstrates how human connection remains possible through our connection to the natural landscape. Every flower, every creature, every raindrop Bourbeau and Casey observe entwines writer and reader together, without need for masking or distancing. Some Days The Bird is luscious poetry at its best, rich and satisfying, and at all points luminous. 
JC Reilly, Managing Editor, Atlanta Review
This work is both deeply serious and also powerfully playful in the very best way. Casey and Bourbeau, in a deeply engaged poetic conversation, are not afraid to be clear-eyed about what is occurring in our COVID-world but their attention to precise details, to an almost reverent naming of seemingly ordinary garden processes, makes these beautifully observed moments quite extraordinary. These are poems which use language in ever inventive ways: 'Tawny frogmouths' are 'two tiny tight- lipped shut-eyed fluff-bundles'; an 'overhanging fog' is one that swathes with a 'seductive' trousseau. We see serendipitous 'Nasturtiums never planted sprout and spill' and we witness clusters of 'wind-seeded crocus' as these two poets turn their eye to the necessary and uplifting idea that we are not quite done yet, even while their lament is what makes their work all the more resonant. Essential reading. 
Siobhan Campbell, Poet, Critic and Academic, Senior Lecturer of Creative Writing, The Open University 
In Some Days The Bird, all that is Anthropocene, broken, and damned becomes sensuously palpable, painfully suffocating, and hot to the touch. Bourbeau and Casey seek not to cure or make whole with pacifying cliché, but rather to engage each other (and fortunately the reader) in the slivers of beauty that occasionally wind through bitter despair, death, injustice, and sorrow. We are flies on their wall, swatter-smashed by the truth in verse that is the poet's great charge. Here in fragments of feathers across oceans and continents, it lives inspirationally in Some Days. 
J. Drew Lanham, Poet and Distinguished Professor of Wildlife Ecology, Clemson University 
This florescent poetry conversation lifts the reader out of the wastes into the possibility of a renewal and fecundity that are not trapped in systems of oppression or prescriptive readings of nature, body or planet. Heather Bourbeau and Anne Casey speak across the world, garden to garden, local experience to local experience, and across the traumas of pandemic and the disasters of the climate crisis, with a sensitive awareness of the impacts the dramatic ecological changes are having on the planet. This is an enduring private and public lyrical interaction, that neither obscures the brutal truths nor fails to observe and record the brilliance of life in its myriad forms. 
John Kinsella, Poet, Novelist, Critic, Essayist, Emeritus Professor of Literature and Environment, Curtin University 
Author bios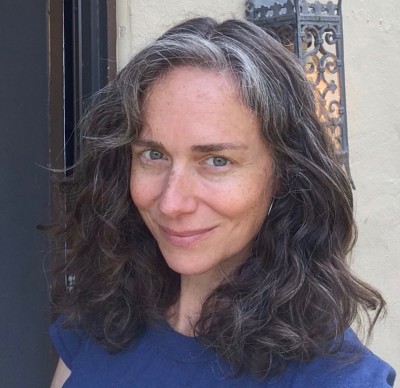 Heather Bourbeau is an American writer whose creative work has appeared in 100 Word Story, Alaska Quarterly Review, The Kenyon Review, Meridian, The Stockholm Review of Literature, and SWWIM. Her work has been featured in several anthologies, including America, We Call Your Name: Poems of Resistance and Resilience (Sixteen Rivers Press) and RESPECT: The Poetry of Detroit Music (Michigan State University Press). She has worked with various UN agencies, including the UN peacekeeping mission in Liberia and UNICEF Somalia. Her forthcoming collection Monarch (Cornerstone Press, 2023) is a poetic memoir of overlooked histories from the American West she was raised in.
www.heatherbourbeau.com     @hfbourbeau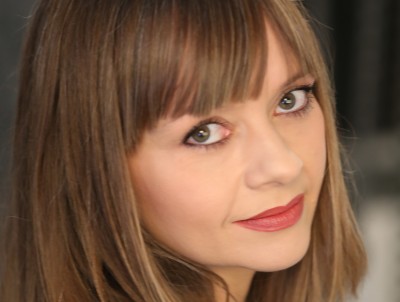 Anne Casey is an Irish poet/writer living in Australia and author of four previous poetry collections. A journalist, magazine editor, legal author and media communications director for 30 years, her work ranks in leading national daily newspaper, The Irish Times' Most Read, and is widely published and anthologised internationally. Anne has won literary prizes in Ireland, the UK, the USA, Canada, Hong Kong and Australia, most recently American Writers Review 2021 and the 2021 iWoman Global Award for Literature. She is the recipient of an Australian Government Scholarship for her PhD in Creative Writing at the University of Technology Sydney.   
www.anne-casey.com     @1annecasey